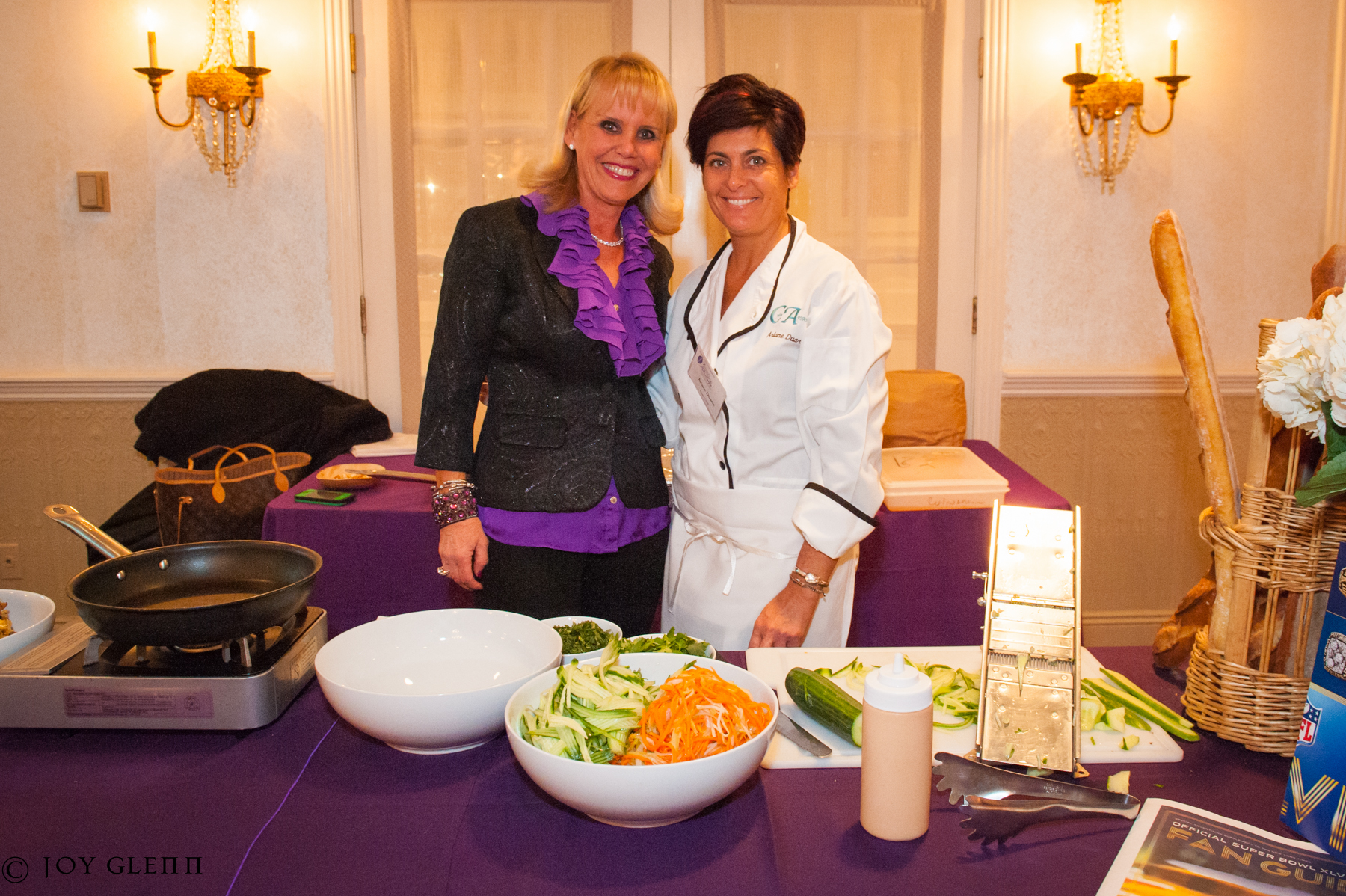 Females, Football and Philanthropy
The excitement of the Super Bowl paved the way for the most glamorous football and tailgating event in America — Allison Sargent Events' very own Females, Football and Philanthropy event.
After being selected as a woman-owned corporation to participate in the Super Bowl XLVII Official tailgate, ASE created this charity event for women to come together and celebrate the big game while raising money and awareness for the American Cancer Society. For 100 years, the American Cancer Society has helped fund research to eliminate cancer, conducting many programs and educational outreach to inform people about all aspect of the disease. The society's work is recognized and respected by people everywhere, and this was ASE's chance to give back.
Females, Football and Philanthropy was held in Montclair, NJ at the Upper Montclair Country Club. This innovative celebration brought together over 300 exceptional women from the New York/New Jersey metropolitan area of all ages and backgrounds, including cancer survivors, professional athletes, celebrity chefs and sports and entertainment superstars, all to benefit a worthy cause.
The most important element of any tailgate party is arguably the food. ASE brought in teams of celebrity chefs from New York and New Jersey who got to work on the grill, serving guests imaginative tailgate fare, sharing their expertise to create the perfect menu and demonstrating grilling methods that guests could use during their own Super Bowl tailgates. It was a fun, indoor, gourmet tailgating party — like nothing you've ever seen.
Guests also had opportunity to shop in an on-site boutique filled with items from some of the most exclusive female-owned retailers and entrepreneurs in the tristate area. There was a silent auction for Giants tickets, dinners, lunches, hotel stays and more with a portion of the proceeds donated to the American Cancer Society.
For guests looking to sit back and unwind, the Wellness Spa donated a pop-up spa to enjoy and relax with various spa treatments while a DJ kept the dance floor packed.
No football event would be complete without a friendly game of catch. ASE brought in members of the New York Sharks — the area's only professional women's football team — to show off their skills. Under an outdoor tent, guests learned how to throw the perfect spiral pass, hit a target and have lots of fun on the field. The tent also housed a fire pit, rum toddies and football-themes desserts for everyone to enjoy.
Women cancer survivors, the evening's honorees, were interviewed and their stories shared on video during the evening. ASE also awarded the very first Females, Football and Philanthropy Cancer Survivors Award, recognizing the courageous women who are sharing their experiences to help others along the same challenging journey they've faced.
The event also served as an opportunity to meet some of America's most admired women. Celebrity and VIP guests shared their thoughts, memories and insights about football from experiences as fans, players' moms (high school, college, or pro players), sponsors/advertisers of broadcast sports, cheerleaders and equipment managers. Keynote celebrity speakers, including Amy Lawrence from CBS Sports Radio, took the stage to inspire, reflect and uplift.
What better way to celebrate the Super Bowl in style than with than with hundreds of extraordinary women supporting a great cause?